THE WHO 8-STEPS OF SERVICE PROVISION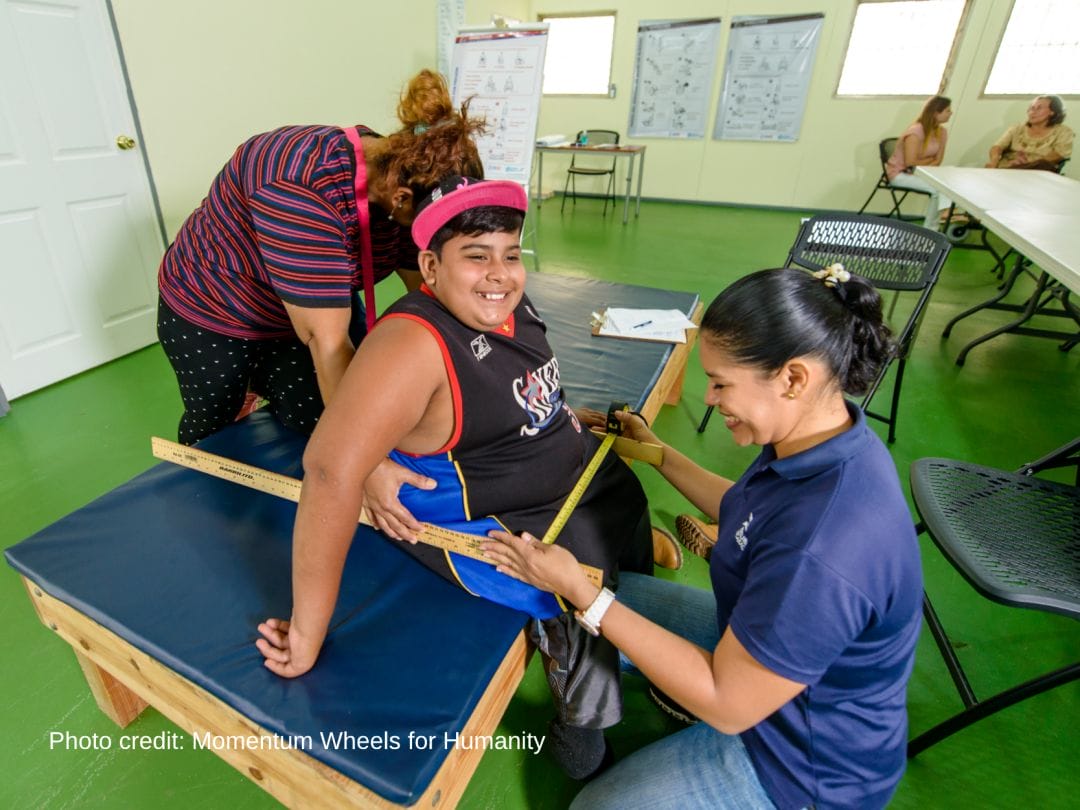 Appropriate Service Provision is Critical
Appropriate wheelchairs are a bridge toward social inclusion and participation for people with mobility impairments. A properly fitted wheelchair that is well-adjusted to meet an individual user's needs increases satisfaction with the wheelchair and quality of life.
Each wheelchair user has unique physical, environmental, and lifestyle needs that must be addressed by professionally trained service providers. The World Health Organization developed the Guidelines for the Provision of Manual Wheelchairs in Less Resourced Settings, which outline the eight critical steps of appropriate wheelchair service: referral and appointment; assessment; prescription; funding and ordering; product preparation; fitting; user training; and follow-up, maintenance, and repairs.
The appropriate provision of clinical wheelchair services in line with the WHO's 8-Steps has proven health and functional benefits for wheelchair users and can mean reduced loss of physical ability and prevention of secondary disabilities, deformities, pressure ulcers, and respiratory problems.
Visit CLASP Resources to download free resources from the World Health Organization and other global health experts. Interested in taking a World Health Organization Basic or Intermediate Wheelchair Service Training? Please visit the International Society of Wheelchair Professionals website for support. You can also contact info@clasphub.org for more information.
CLASP is proud to support service organizations who are committed to the appropriate provision of wheelchairs, visit the Service Partners page to learn more.
Abigail's Story
Abigail, 11, lives in El Salvador with her mom, Mirna, and her little sister, Aceli. In August 2019, Abigail received a Liberty wheelchair from CLASP, which was properly-fitted for her specific needs by a trained physiotherapist and wheelchair technician.