Increasing the availability of and access to high-quality mobility aids is a collaborative process. CLASP regularly engages with partners and stakeholders and is committed to cooperation and information sharing to promote the best results for assistive product users.
Product Advisory Council
The Product Advisory Council (PAC) is a peer-nominated, competitively selected group of clinical, technical and wheelchair-user experts. It was formed under advisement of the International Society of Wheelchair Professionals (ISWP) and is composed of volunteers from around the world. The PAC is responsible for providing technical guidance and recommendations on new product submissions. Learn more.
Committee of Suppliers
The Committee of Suppliers (COS) includes representatives from CLASP suppliers. COS members receive reports on sales activity, marketing plans, and product feedback from an extensive range of users in different contexts. The reports and user feedback support efforts to identify gaps within the market and drive new product development.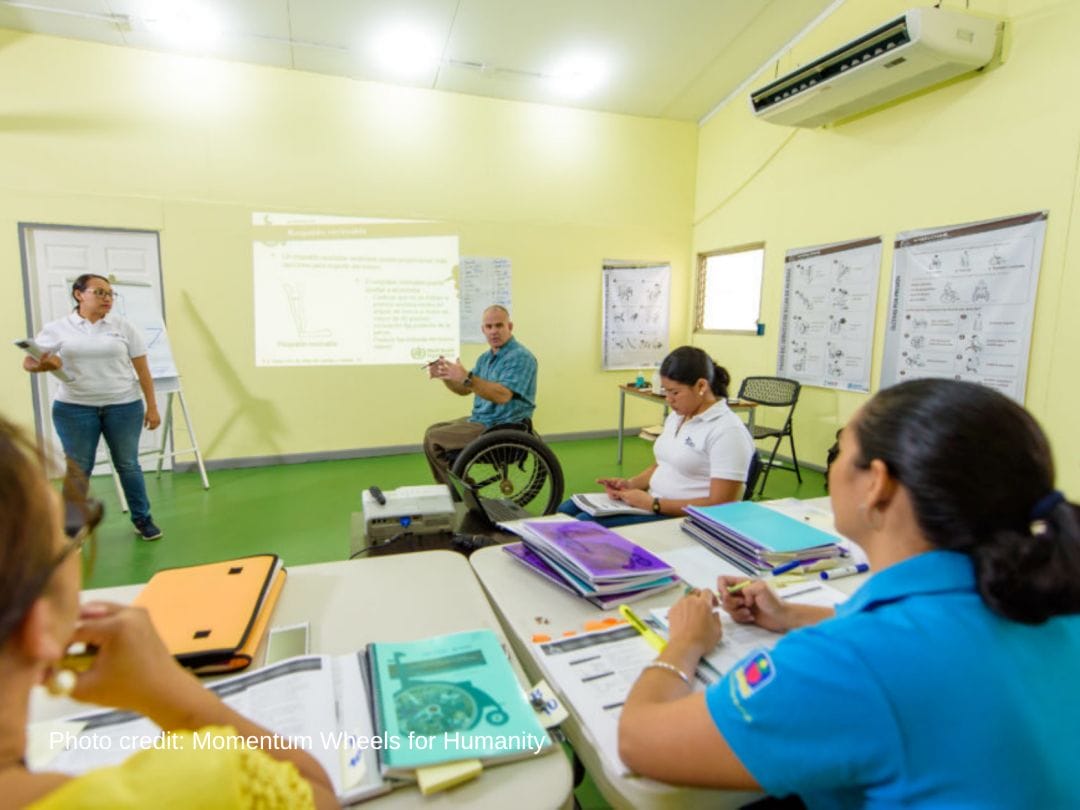 International Society of Wheelchair Professionals
The International Society of Wheelchair Professionals (ISWP) is a global resource for wheelchair service standards and provision through advocacy, education, standards, evidence-based practice, innovation and a platform for information exchange. CLASP and ISWP closely coordinate to address the deficit in high-quality assistive products and services available globally.
Global Cooperation on Assistive Technology
Global Cooperation on Assistive Technology (GATE) is a World Health Organization-launched initiative to help improve access to high-quality, affordable assistive products worldwide. CLASP looks to GATE's leadership in developing global service and procurement guidelines and uses its Priority Assistive Products List (APL) as guidance when adding products to the CLASP catalogue.
How to Work with CLASP
CLASP seeks both monetary and in-kind contributions to further its mission to increase access to quality assistive products for people with disabilities in low and middle-income countries. Monetary contributions allow CLASP to purchase stock or send mobility aids to service organizations that provide wheelchairs in line with international best practices, like WHO's 8-Steps. In-kind contributions offset costs related to marketing and operations. All contributions are gratefully accepted, responsibly utilized, and reported to USAID.
For more information or to make a donation please email info@clasphub.org.