CLASP Service Partners are leaders in delivering sustainable services to people with disabilities in their communities. All Service Partners meet global guidelines for appropriate service provision.
Service Partners are eligible to receive donations of mobility aids available through CLASP. If you are interested in supporting a Service Partner, please contact us at sales@clasphub.org.
Comprehensive Rehabilitation Services for People with Disability in Uganda (CoRSU) is a specialized rehabilitation hospital established in 2009 as a local NGO to provide high quality rehabilitation and surgical services to people with disabilities in Uganda. CoRSU's...
read more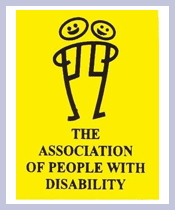 The Association of People with Disability, India (APD) is a non-profit organization established in 1959 to promote rights, social justice, and inclusion for persons with disabilities. APD's mission is to nurture an inclusive ecosystem and to empower people with...
read more
UCP Roda Untuk Kemanusiaan (UCPRUK) was established in 2009 as a non-profit organization focused on the fulfillment of the rights of people with disabilities. UCPRUK believes that mobility is a basic human right and envisions an Indonesia where all individuals have...
read more
Paraplegic Centre Peshawar (PCP) is a 120-bed facility, established by the International Committee of the Red Cross (ICRC) in 1984 and re-established as an autonomous institution under an act of parliament in 2009, in collaboration with the Department of Health,...
read more
McLain Association for Children, Georgia (MAC Georgia) is a non-governmental organization, founded in 2008, that works to improve the lives of Georgia's most vulnerable by helping to provide the resources and services necessary for them to reach their full potential....
read more

El Comité de Rehabilitacion de Antioquia is a non-governmental organization that was launched in 1972 at the San Vicente Foundation Hospital by its Founder and Chairman of the Board of Directors, Dr. Ricardo Restrepo. Since then, El Comité has been committed to...
read more
Asociación Teleton Pro Rehabilitación (FUNTER) is a non-profit organization that was established in 1987 to provide integral rehabilitation  services, including specialized clinical services, social integration, education, and employment programs. FUNTER operates 3...
read more
Al Hussein Society, Jordan Center for Training and Inclusion (AHS) is a Jordanian non-governmental organization that provides a wide range of rehabilitation and educational programs and services to people with disabilities. It was established in 1971 under a directive...
read more
The Frank Hilton Organization (FHO) in Fiji has been operational since the late 1950s and was incorporated as a non-governmental organization in 1966. Its mission is to: Offer effective and quality education at all levels to increase the potential of children with...
read more